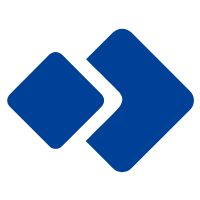 Important Dates
Start Date / End Date: June 26-27, 2021
Location: Brisbane, Australia (online)
Submission Deadline: June 22, 2021
Registration Deadline: June 24, 2021
The 2021 International Academic Conference on Machine Learning, Big Data and Statistics, Financial Information Technology (ICMBSF 2021) will be held in Brisbane, Australia (online) on June 26-27, 2021. The meeting mainly discussed machine learning, big data and statistics, financial information technology and other research fields. The conference aims to provide a platform for experts and scholars engaged in machine learning, big data and statistics, financial information technology research, university graduate students and teachers to share scientific research achievements and cutting-edge technologies, understand academic development trends, broaden research ideas, strengthen academic research and discussion, and promote cooperation in the industrialization of academic achievements. The conference invites experts, scholars, students, business people and other relevant personnel from domestic and foreign universities and scientific research institutions to participate in the exchange.
The conference will select 10 outstanding papers from all submissions and present the Australian Council for STEAM Award certificate of Nominated Papers. In addition, the organizing committee will select some of the best papers from the 10 nominated papers. Scholars or students with the best papers will be eligible for ACS and SCI paper training camp. SCI journal editors will personally guide and polish the papers and recommend them for submission to high-quality SCI journals. In addition, ACS will recruit a number of award winners as overseas ACS members and issue certificates from the award winners.
Papers submitted to ICMBSF 2021 will be reviewed by technical committees of the conference. All accepted full papers will be published in Conference Proceedings and will be submited to EI Compendex and Scopus for indexing. All conference proceedings paper must not be less than 4 pages in length!
◆ EI Template Download: Template.rar,No less than 4 pages
◆ Please send the full paper(word+pdf) to SUBMISSION SYSTEM
投稿时备注【SCI+ICMBSF 2021】将享有优先审稿及录用权
额外征集优秀论文,按SCI期刊论文要求审稿,直接推荐至包括并不限于以下SCI期刊发表

期刊 1:Computer Communications(专刊),ISSN:0140-3664,IF:2.816

期刊 2:Advances in Mechanical Engineering(专刊),ISSN,1687-8132,IF:1.161

期刊 3:Safety Science(专刊),ISSN:0925-7535,IF:4.105

SCI论文请用WORD(.doc)格式投稿,排版暂无严格要求,通过审核后,给出论文模版

具体投稿信息可联系组委会林老师:18102545612(手机/微信)